Your stay at Süd-Hotel
Our rooms are all equipped with a shower, WC, television,
telephone and desk.
WiFi is free of charge. The WiFi password is available at reception.
All of our rooms are non-smoking rooms. Smokers are welcome to smoke and relax in our lovely beer garden.
3 rooms have a balcony. Smoking is permitted on the balconies.
from €47.50
WiFi
desk
shower
WC
Telephone
Single rooms
17 single-bed rooms
1 x single bed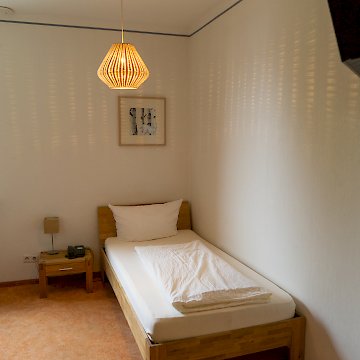 from €57.00
WiFi
desk
shower
WC
Telephone
Double rooms
6 double rooms
1 x double bed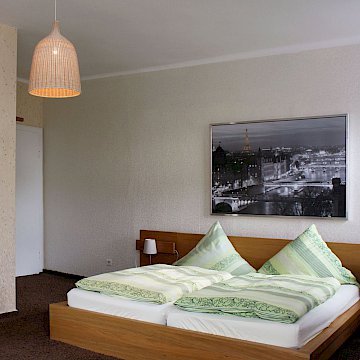 from 57,00 €
WiFi
desk
shower
WC
Telephone
Twin Rooms
2 twin double rooms
2 x single beds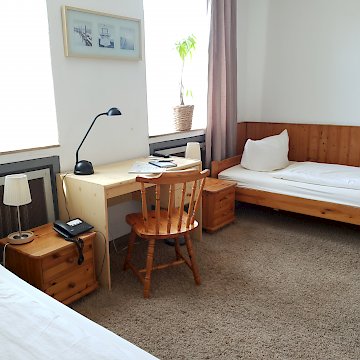 from €69.50
WiFi
desk
shower
WC
Telephone
Triple-bed rooms
3 triple-bed rooms
1 x double bed + 1 x single bed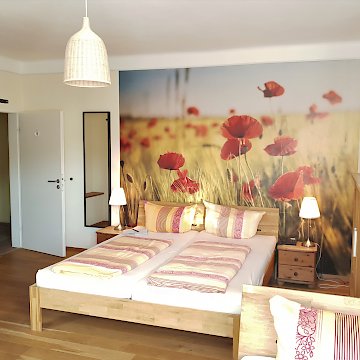 from 79,50€
WiFi
desk
shower
WC
Telephone
four bedroom
1 four bedroom
1 x double bed + 2 x single beds
or 2 x double bed